Welcome to Southcenter Children's Dentistry!
Serving our community, working side by side for over 20 years, our goal is to ensure your family feels safe and welcomed! 
We work to provide not only an excellent dental experience but actively strive to show compassion, kindness and joy.
Our goal is that you and your child leave with not only healthier teeth but a big smile to go with it!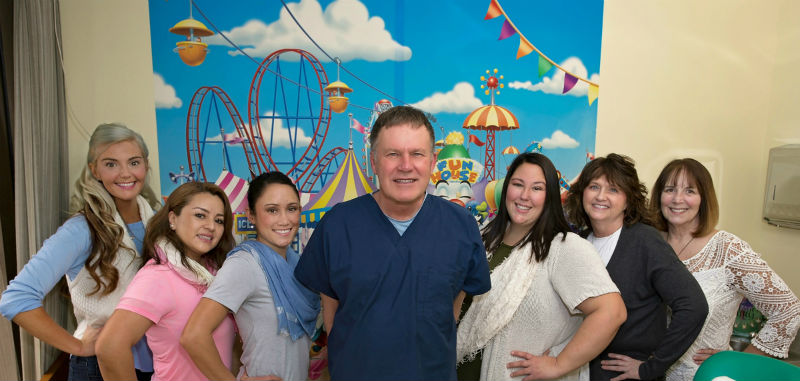 Preventative
Routine dental checkups are vital to good oral hygiene and are the best way to detect problems at their earliest stages. Consistent check ups save unnecessary discomfort, time, and money.
Emergency
If your child is experiencing a dental emergency (broken tooth, severe toothache, lost filling or crown...) Call our office right away. We will make arrangements to see your child as soon as possible – whether your child is a new or existing patient
Restoration
Restorative pediatric dentistry typically comprises two procedures: fillings and crowns. Both procedures aim to repair damage to the tooth's surface, or enamel, and restore the function and aesthetics of your child's teeth and smile.
Braces
An orthodontic appliance can straighten teeth and correct bad bites. Proper tooth alignment make teeth easier to clean, provides better jaw function and creates a more beautiful smile.  Braces can help children, teens and adults.
Mouth Guards
A mouth guard is used by athletes of all ages to protect teeth from trauma during competitive and individual sporting activities.